A
Green Ship Recycling Yard

approved by ClassNK of Japan and Bureau Veritas

KR Ship Recycling Yard proudly stands as the latest green yard among four, setting a high bar for sustainability. We've also earned the distinction of being the fastest to achieve HKC certification. Ship recycling is not just environmentally responsible but socially responsible too, making a positive impact on the lives of our workers and the communities we serve.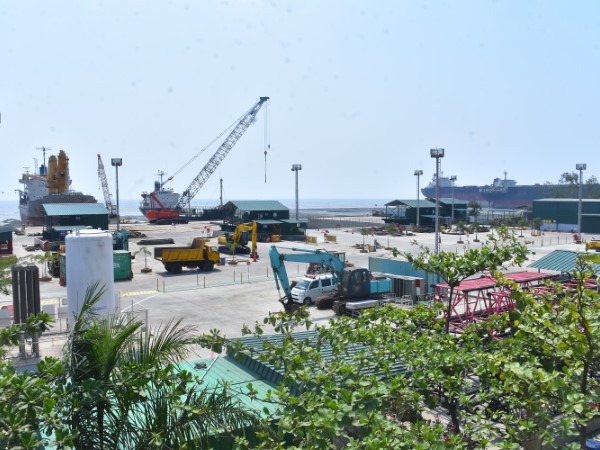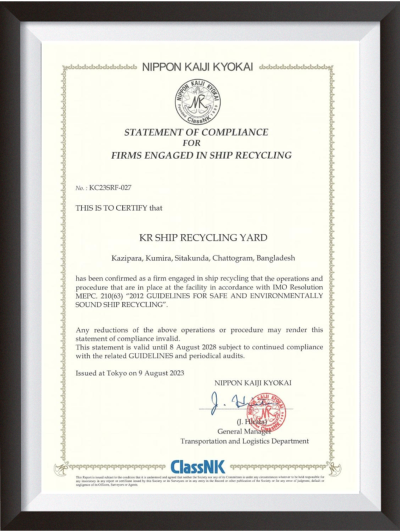 Statements of
Compliance
Certificate No. IND.23.326/BA-HKC
Version : 1
Issue Date: 01 June, 2023.
Dates of Assessment 22/02/2023 to 02/03/2023. To check this Statement of Compliance validty please call +88 (02) 8836765.
Certificates of
Approval
Standard. ISO 30000:2009
Scope of Approval:
Ship Recycling (Dismantling) Activities, Handling of Hazardous and Non-Hazardous materials.
Sale of Steel, Equipment, Machineries and other Materials Recovered from Ship
Certificate No. IRQS/230800655
Version : 1
Issue Date: 20 June, 2023
Current Date of Granting is 20 June, 2023 and this certificate is valid till 19 June, 2026.